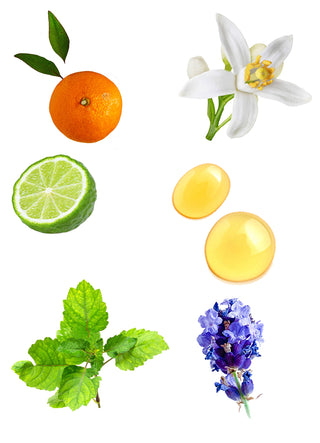 Home & Linen Mist: made with natural essential oils of sweet orange and bergamot, this spray will fill your home with a fresh, citrusy scent that will lift your mood and refresh any room. It also helps with happy energy and emotional balance.

Miracle Facial Oil: formulated with a blend of vitamins A, B, C, E and D, it is designed to soften and balance your skin's natural oils, delay the signs of ageing, and protect your skin from damage. Jojoba oil is known to nourish and moisturise the skin, while Marula seed oil is great for dry or aging skin. Rosehip oil, with its astringent properties, helps to tighten your pores and brighten your skin. When inhaled through cupped hands, provides calming experience and promotes feelings of positivity.

Bath Salt: the blend of Epsom, Dead Sea, and Himalayan salts are rich in up to 85 minerals and trace elements, including Potassium, Magnesium, Iron, Sodium, Selenium, Silver and Iodine. These minerals are known to provide a host of benefits for the body and promoting relaxation. Our bath salts are also infused with pure essential oils of Bergamot, Neroli, and Patchouli. These oils are known to hydrate the skin and boost your emotional wellbeing.
Reed Diffuser:
To infuse your space with the soothing aroma of lavender, simply hold the mist 10 cm away from textiles, curtains, carpets, and cushions and give a light spray.

To fully experience the aroma and benefits of the mist, take a deep breath in through your nose for 7 seconds, hold for 7 seconds, and exhale slowly through your mouth for 7 seconds. Repeat this process at least 7 times for the best results. It's a simple and easy way to bring a touch of serenity to your home.

Miracle Facial Oil:
To apply, take 2-4 drops and gently massage into your face. To enhance the benefits of the oil, cup your hands over your nose and inhale deeply for five seconds, followed by an exhalation of five seconds. Use the oil both in the morning and before bed, avoiding the eye area.

Bath Salt:
For a relaxing bath experience, add a generous amount of bath salts to warm water and soak for 15-20 minutes.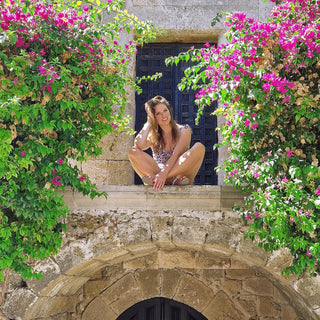 LIZA'S PASSION FOR NATURE
✓ To boost your wellbeing
✓ To Improve your sleep
✓ To help you calm and relax
✓ To Hydrate and rejuvenate your skin and body
_______________
100% natural fragrances
Infused with pure essential oils
Natural colorants and preservatives
100% vegan
No animal testing