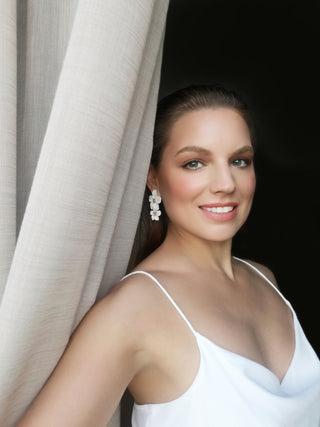 ABOUT LIZA VETA
"Connecting you with luxurious nature."
OUR MISSION
Nature provides us with opportunities to experience joy, happiness, and beauty in every moment of our lives. At LIZA VETA, we strive to help you maintain a healthy mind and body by revealing these moments to you. Our goal is to help you start your mornings feeling great, have a clear mind and positive energy throughout the day, and get a good night's sleep. We are committed to offering high-quality products for every aspect of your life, both at home and for your body.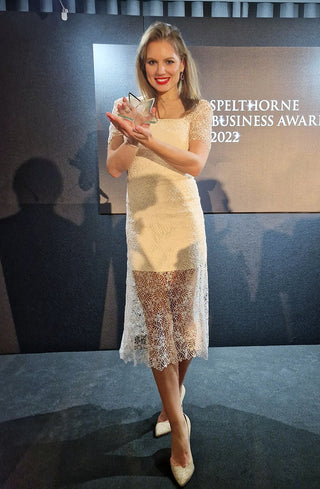 Meet Liza Veta
LIZA VETA is born out of my passion for natural ingredients and emotional wellbeing. A few years ago, my mother passed away from cancer. As a result of this tragic event in my family, I became aware of harmful ingredients in our daily life.
For many years my bathroom shelves have been free from synthetic chemicals, including non-natural fragrances, and I have since noticed a big difference in my immune system and skin health.
Did you know that an average woman applies to herself about 168 different chemicals every single day. This exposure accumulates over time and it is important for us to choose products that are cleaner and better for our health.
I started the body and home wellbeing range in 2021. At least 99% natural ingredients are used in every product, and generously infused with high quality essential oils to help you experience more happy and peaceful moments.
I always thought that there shouldn't be a compromise between natural and luxury. That's why all our products come in elegant, stylish and eco-friendly packaging that will fit in easily to your bathroom decor.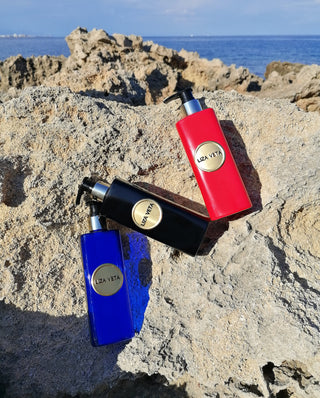 OUR PRODUCTS
Our luxurious line of natural home and body products is inspired by the tranquility, serenity, and beauty of nature. Our products are infused with 100% natural fragrances to improve your sleep, energy, mental clarity, and mood. We care about the environment, so we have designed stylish packaging that is fully reusable and recyclable.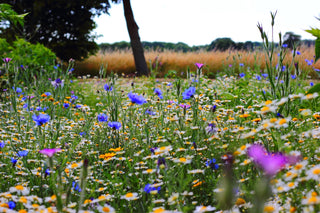 OUR FRAGRANCES
Our fine fragrances come from the purest possible essential oils. A variety of plants from around the world are carefully harvested to produce each oil. To produce one bottle of essential oil, several pounds of plant material may be required.
By inhaling essential oils, scent molecules travel directly to the brain and affect the emotional centre. This results in better sleep, less stress, more energy and a mood boost.
The scents we use are carefully selected in order to compose the unique character of each product and improve your sense of comfort and wellbeing.
OUR PROMISE
At LIZA VETA, we are committed to harnessing the power of nature to promote true wellness. Our products are crafted with at least 99% natural ingredients, including 100% natural fragrances.
We believe that using natural products is not only better for your health and beauty, but also for the environment. We carefully select each ingredient to ensure that our products are not only effective, but also gentle and safe for daily use. We strive to make it easy for you to incorporate natural products into your daily routine and enhance your overall wellbeing.
WELCOME TO LIZA VETA WORLD