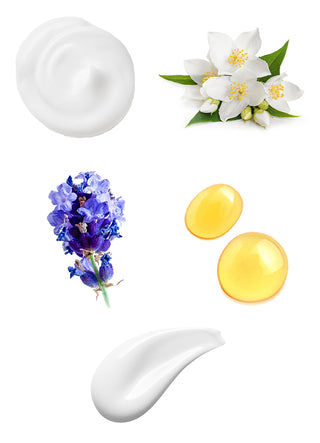 At LIZA VETA, we strive to bring benefits to three areas of your wellbeing - mind, body and skin.

LAVENDER HAND & BODY WASH
Lavender Essential Oil + Almond Oil + Coconut Oil + Olive Oil

Lavender oil is known for its soothing and relaxing effects. It is commonly used to address both emotional and physical issues, including anxiety, and sleep problems. It is also beneficial for the skin as it moisturises, protects against environmental stressors, repairs sun damage, rejuvenates and enhances skin's elasticity.

On the other hand, coconut, almond and olive oils are great for moisturising and protecting the skin, reversing sun damage, and revitalising and strengthening the skin's tone.

JASMINE HAND & BODY LOTION
Jasmine Essential Oil + Apricot Kernel Oil + Strawberry Extracts + Papaya Extracts

Our Jasmine oil is known for its calming properties, it improves your mood and reduces stress. It is particularly beneficial for people with sensitive skin. Its natural plant-based formula and aroma work together to provide an all-around solution for different skin types. Jasmine essential oil also helps to even out your skin tone. Regular use of this product will promote the growth of smooth and healthy skin.

A blend of five pure natural extracts - liquorice, papaya, cranberry, strawberry and melon - work together to enhance elasticity, reduce redness, irritation, hyperpigmentation, and the appearance of ageing signs, promote the growth of healthier cells, hydrate and alleviate dryness, and protect the skin from the harsh effects of sun exposure.
Step 1: For best results, take 1-2 pumps of the Lavender Hand & Body Wash and apply it to your hands or a sea sponge. Gently massage it onto your skin, then rinse it off completely.

Step 2: To complete your skincare routine, apply a generous amount of Jasmine Hand & Body Lotion evenly to your hands and body and massage it in gently. To keep your skin protected throughout the day, reapply as needed.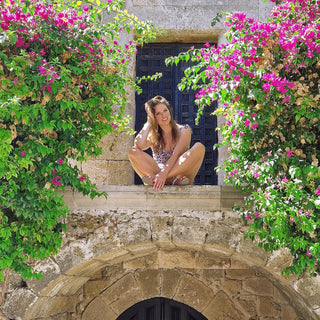 LIZA'S PASSION FOR NATURE
✓ To boost your wellbeing
✓ To Improve your sleep
✓ To help you calm and relax
✓ To Hydrate and rejuvenate your skin and body
_______________
100% natural fragrances
Infused with pure essential oils
Natural colorants and preservatives
100% vegan
No animal testing