Neroli Essential Oil + Almond Oil + Coconut Oil + Olive Oil

At LIZA VETA, we strive to provide benefits for not just one, but three aspects of your wellbeing - mind, body and skin.

Neroli oil, also known as orange blossom oil, is obtained through the steam distillation of bitter orange tree blossoms, which are typically collected by hand. Neroli oil may help to increase energy, improve focus and concentration.

Additionally, our blend of coconut, almond and olive oils deeply moisturise the skin, shield it from environmental aggressors, repair sun damage, rejuvenate and fortify the skin's elasticity.
For best results, take 1-2 pumps of the product and apply it to your hands or a sea sponge. Gently massage it onto your skin, then rinse it off completely.

To complete your skincare routine, follow up with our nourishing Neroli Hand & Body Lotion. With this, you will feel refreshed and rejuvenated.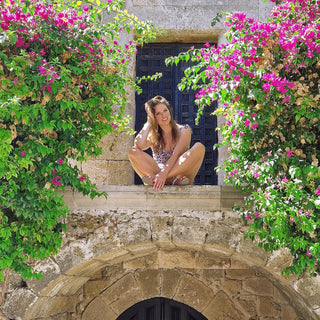 LIZA'S PASSION FOR NATURE
✓ To boost your wellbeing
✓ To Improve your sleep
✓ To help you calm and relax
✓ To Hydrate and rejuvenate your skin and body
_______________
100% natural fragrances
Infused with pure essential oils
Natural colorants and preservatives
100% vegan
No animal testing