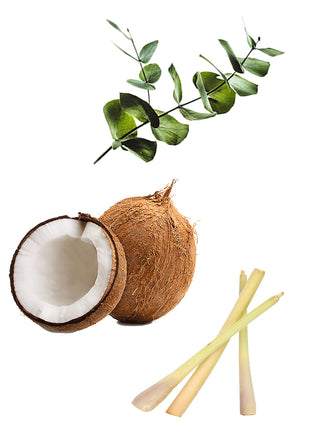 Eucalyptus oil is extracted from the leaves of the Eucalyptus tree and has a refreshing, minty, woody, and citrusy aroma. When inhaled, it gives a revitalising effect on the body and a calming effect on the mind.

Lemongrass oil has a strong, citrusy aroma and is derived from the grassy, tropical lemongrass plant. It is believed to help relieve stress, anxiety and refresh the mind.

The strong blend of Eucalyptus and Lemongrass oils in a scented candle can create a calming and revitalising atmosphere. The refreshing scent of Eucalyptus and the uplifting aroma of Lemongrass can help to balance and restore the mind and body.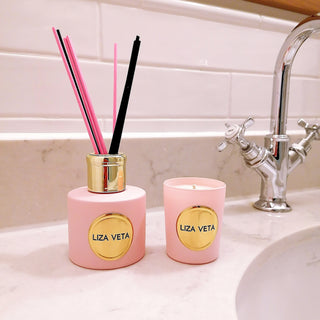 The first time you light your candle always let the wax melt all the way to the edge of the vessel. This helps to prevent tunnelling.

Do not burn your candles for longer than 3 hours at a time.

Don't burn candles all the way down to the bottom. Stop using the candle when 1cm of wax remains in the bottom. Burning to the bottom may cause the container to break and other damage.

Always burn candles on a surface that is heat proof, and away from children and pets, curtains, books, baskets, clothing, vents and ceiling fans etc.

Keep candles out of direct sunlight and away from heat sources.

Allow candles to cool and harden before relighting them.

Candles can be cleaned by wiping them with a dry cloth.

Before each use, trim your wick to 5-7mm in length and make sure it's upright. If your wick is too long it will create black smoke, wick mushrooming and the candle will burn too quickly. Avoid cutting the wick too short as this will create problems with burning and create the candle tunnel.

Before relighting your candle always trim the mushroom or little ball off the top of the wick to keep your candle burning gently.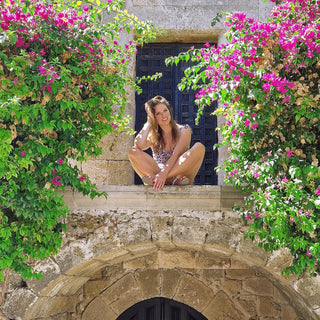 LIZA'S PASSION FOR NATURE
✓ To boost your wellbeing
✓ To Improve your sleep
✓ To help you calm and relax
✓ To Hydrate and rejuvenate your skin and body
_______________
100% natural fragrances
Infused with pure essential oils
Natural colorants and preservatives
100% vegan
No animal testing