The citrusy aroma of sweet orange brings a refreshing and cheerful vibe to the holiday season. It's a common ingredient in holiday potpourri and scented decorations. The zesty and vibrant scent of sweet orange can create feelings of joy and festivity, making it a popular choice for infusing a sense of freshness and enthusiasm into Christmas celebrations.

The earthy, aromatic scent of Patchouli oil, derived from the leaves of the Patchouli plant, may help to regulate emotions and stress level when used in aromatherapy. The scent of Patchouli oil is strong and long-lasting, and it is often used in perfumes and other fragranced products to add depth and complexity to the scent.

The warm and spicy aroma of clove oil has uplifting properties that can help boost your mood and reduce feelings of negativity. Clove oil relieves stress and gives a sense of calmness and relaxation. It's often associated with emotional balance, helping to stabilise mood swings and create a more harmonious emotional state.

A blend of Clove, Sweet Orange, and Patchouli essential oils creates a cosy and calming atmosphere that surrounds you in a atmosphere of pure comfort.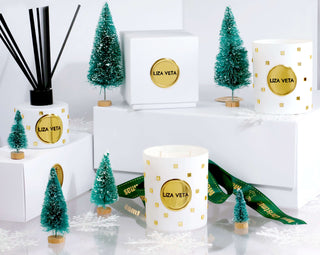 Reed Diffuser:
Unscrew the collar and remove the seal. Put the collar back to the bottle and insert the reeds. Allow 1 - 2 days for the fragrance to fill the room with scent.

There are 10 reeds provided. The scent can be adjusted by removing a few reeds until the desired strength is achieved. If you would like a strong scent, turn your reeds weekly.

Candle:
The first time you light your candle always let the wax melt all the way to the edge of the vessel. This helps to prevent tunnelling.

Bath Bomb: Fill your bathtub with warm water, unwrap your bath bomb, and gently drop it into the water. Watch as it fizzes and releases its lovely scents.

As you soak, take a few deep breaths and let go of the day's stress. The wonderful aroma will work its magic, leaving you feeling refreshed and rejuvenated.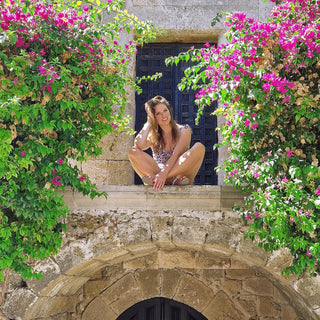 LIZA'S PASSION FOR NATURE
✓ To boost your wellbeing
✓ To Improve your sleep
✓ To help you calm and relax
✓ To Hydrate and rejuvenate your skin and body
_______________
100% natural fragrances
Infused with pure essential oils
Natural colorants and preservatives
100% vegan
No animal testing