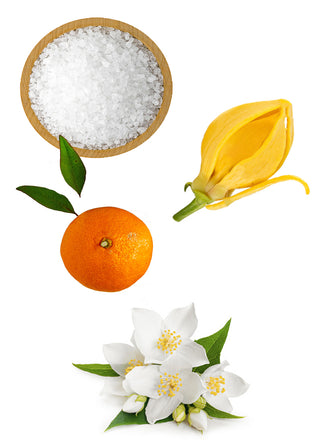 Bergamot Essential Oil + Neroli Essential Oil + Patchouli Essential Oil + Himalayan Salt

At LIZA VETA, we strive to provide benefits for not just one, but three aspects of your wellbeing - mind, body and skin.

Patchouli essential oil provides not only a relaxing bath experience but also helps to improve your mood, reduce stress, and help with positive energy.

Neroli oil may help to calm and de-stress, improve focus and concentration.

Himalayan salt is not only rich in minerals, but it also works as a gentle exfoliant. It helps to remove dead skin cells, leaving your skin feeling hydrated and smooth.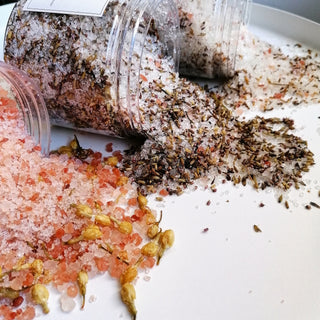 For a relaxing bath experience, add a generous amount of bath salts to warm water and soak for 15-20 minutes.

While you soak, practice meditation by closing your eyes, clearing your mind, and focusing on deep, slow breathing.
LIZA'S PASSION FOR NATURE
✓ To boost your wellbeing
✓ To Improve your sleep
✓ To help you calm and relax
✓ To Hydrate and rejuvenate your skin and body
_______________
100% natural fragrances
Infused with pure essential oils
Natural colorants and preservatives
100% vegan
No animal testing